In my head, 2018 was only last month. How are we now closer to Christmas? This is unacceptable. So, reading has been at a minimum this month, and I've taken to trying to fit in a chapter or a short story during my lunch break, but it's easier said than done. Nevertheless, I'm enjoying the little snippets I am reading and that's what really matters.
So, as is usually the case when I'm not reading, I've been catching up on my TV and Films. I recently finished watching The Boys on Amazon Prime and it was brilliant. Watch this space for my TV Talk on that show. I also got caught up in the San Diego Comic-Con craze and the announcements that came from it has me excited. 
When it comes to life news, there's not much to report really. I'm still working most days, but I was struck down by a 24-hour bug last week that knocked me. Fun fact, I've not been sick for over 10 years, so this was definitely a shock to the system. Beyond that, I've just been trying to hold on to my sanity as work is crazy busy at the moment, but at least it makes the day go faster.
I also completely forgot about my 4 year anniversary in the blogosphere. It's strange to think that there was a time I was without a blog as it's become such a staple in my life. So, a big THANK YOU to everyone that has ever visited, commented, and followed me here at My Midnight Musing. You guys are rockstars. Without further ado, here is a summary of what I got up to on the blog in July.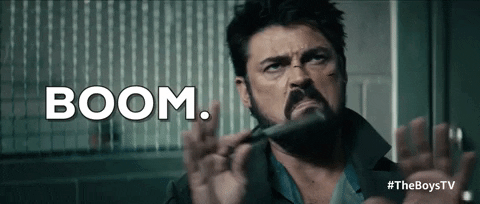 Continue reading →